SpeedCurve RUM: LUX
TUESDAY 1ST OF NOVEMBER 2016
We're excited to announce SpeedCurve's RUM product, LUX.
The name LUX is a play on "Live User eXperience" and reflects how we've taken a different approach compared to other Real User Monitoring products. SpeedCurve's mission is to help designers and developers create joyous, fast user experiences. To do that, we focus on metrics that do a better job of revealing what the user's experience is really like.
In addition to standard RUM metrics like page load time and total size, LUX includes innovative new metrics that have more to do with the user experience like start render time, number of critical blocking resources, images above the fold, and viewport size. LUX's RUM metrics help you figure out which design and development improvements will make your users happier and your business more successful.
Now that SpeedCurve has both synthetic monitoring and RUM, we can mash those up to give better insights. For example, we compare your synthetic metrics to RUM so you understand how your synthetic performance will translate when staged code is pushed to production. Also, we give you feedback on which URLs, browsers, and geo locations are popular from RUM to help you improve your synthetic test settings to better approximate the real user experience.
You can see SpeedCurve RUM in action by viewing the LUX demo account. The data comes from webpagetest.org where Pat Meenan agreed to inject the LUX snippet. There are four LUX dashboards: Live, Users, Performance, and Design.
The LUX Live dashboard constantly updates to show the users currently visiting your site.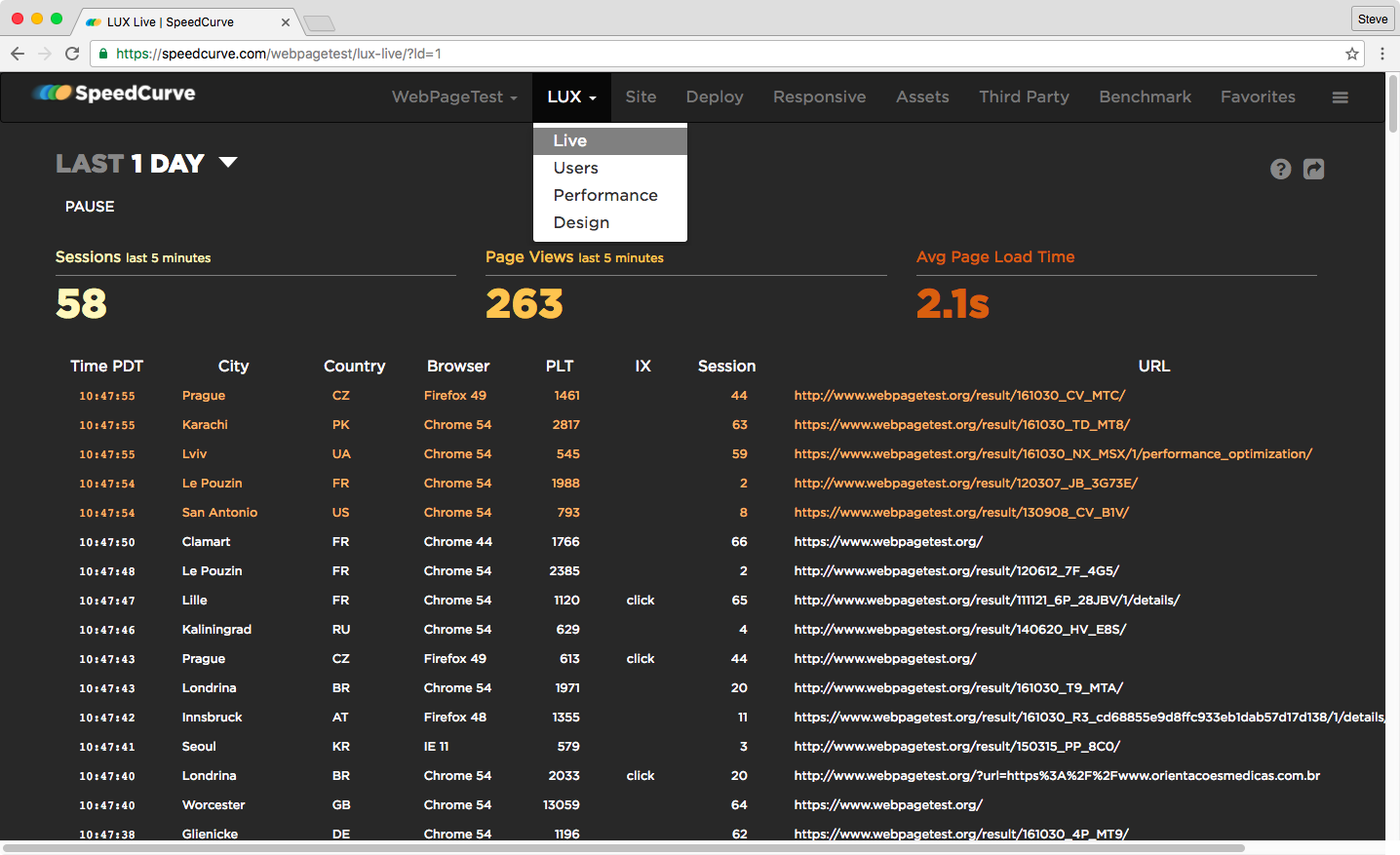 You can hover over a row to highlight all visits for that user's session. Clicking on a row shows the details for that user's visit including Navigation Timing, User Timing, user interaction, and page design metrics.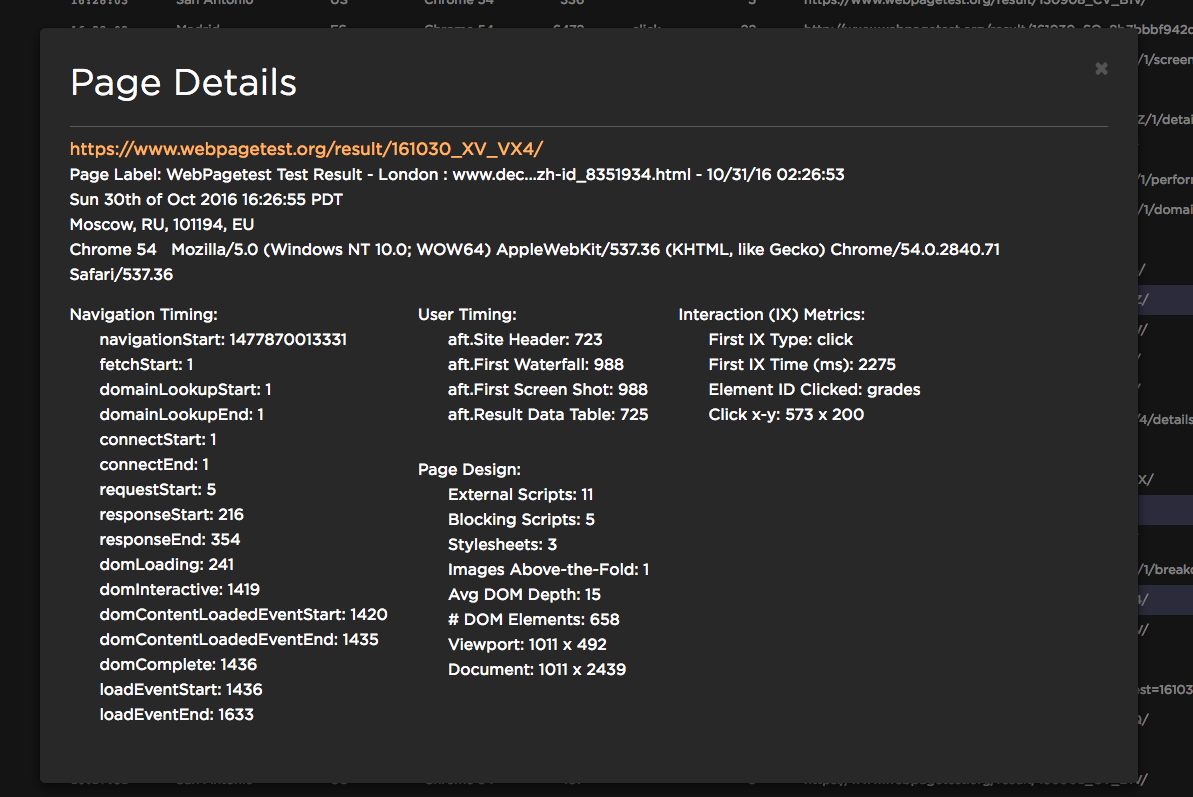 The LUX Users dashboard shows information about your users including page views broken out by type of user interaction. It also shows the top pages, browsers, viewports, cities, and countries across all your users.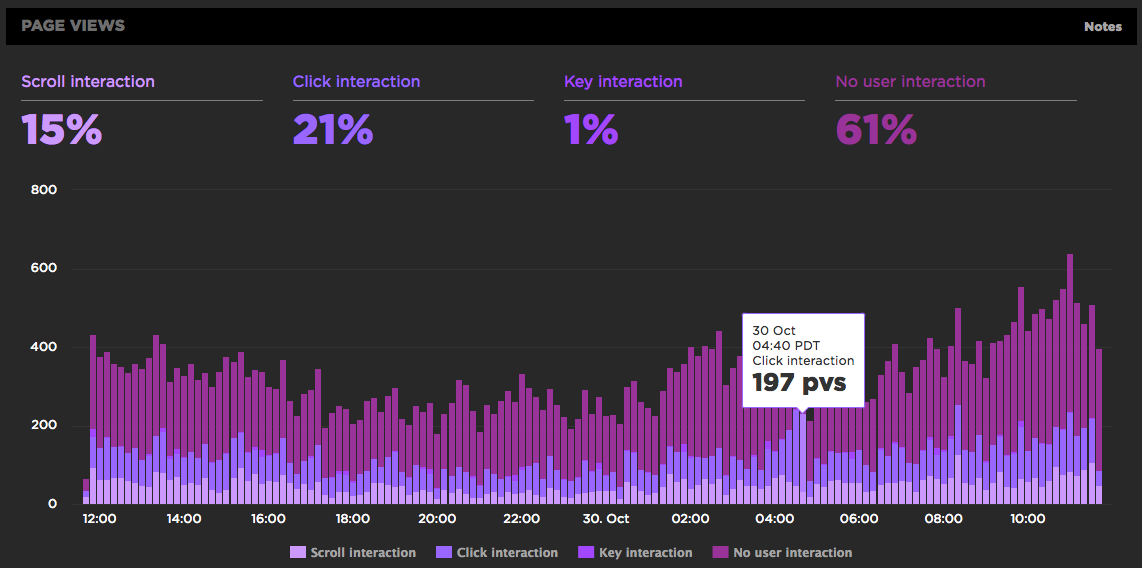 LUX Performance shows the core performance metrics like backend vs frontend time (where everyone should start), User Timing custom metrics (if you have any), and time to first user interaction (often the best reflection of the user's experience). It also contains a great example of mashing up RUM and synthetic for start render and page load time.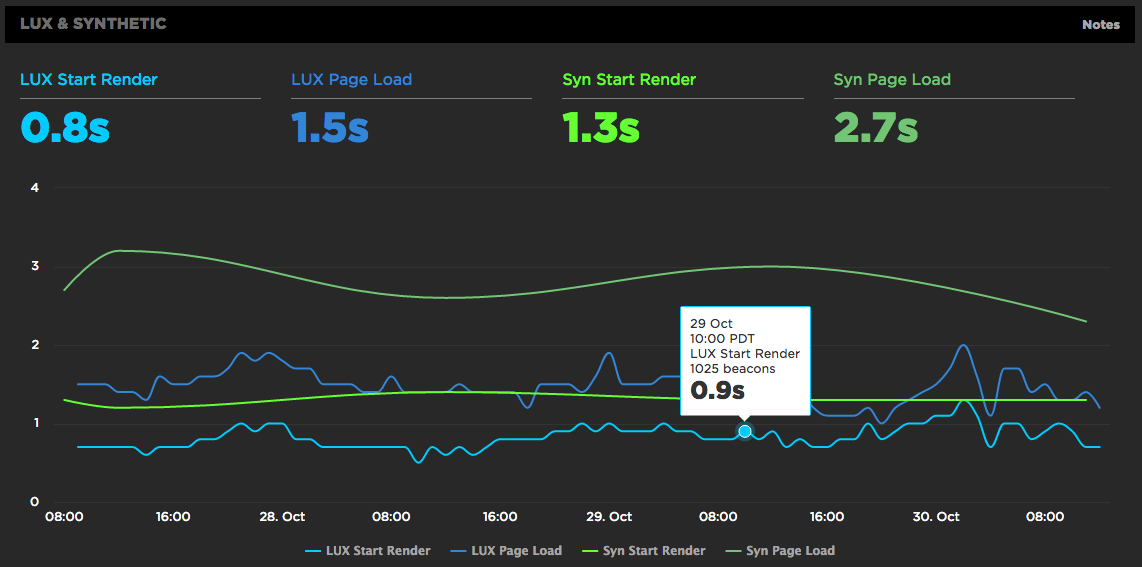 The LUX Design dashboard has most of our innovative views of how performance and design impact the user experience. If your start render time is slow, it's good to see how many critical blocking stylesheets and scripts are being served to real users, especially if you have third party tags. Comparing the number of images above-the-fold with the total number of images indicates whether you should be lazy loading images outside of the initial viewport. Similarly, comparing viewport size to document size indicates if you have other content that you should lazy load. LUX also shows the most popular DOM elements that users interact with.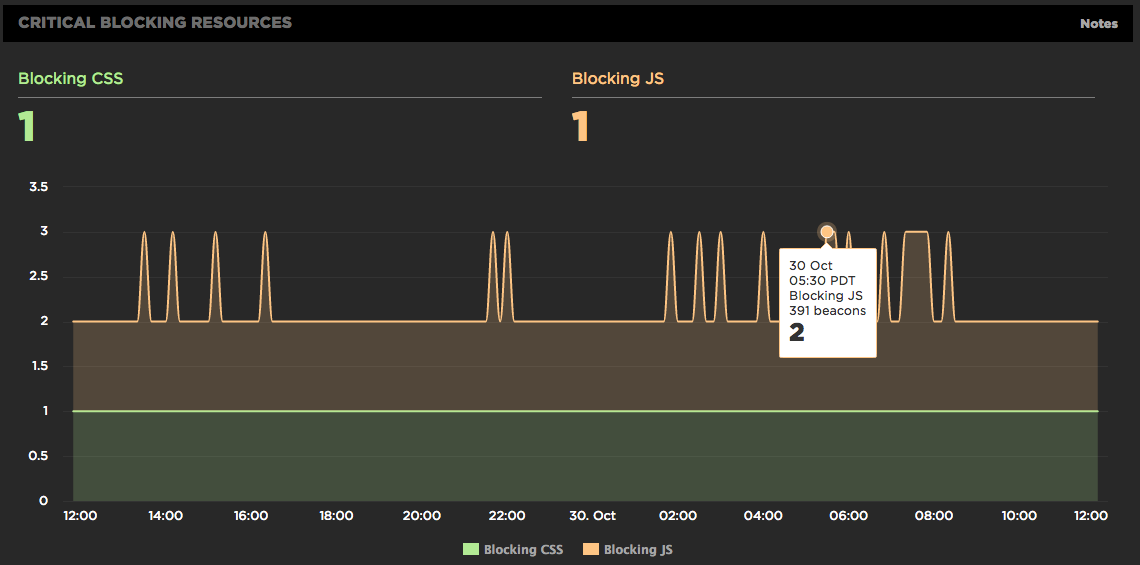 We also make it easy to slice-and-dice the data. Expanding the Dropdown reveals various dimensions that can be used to segment the data. You can choose from the top values that are shown, or enter a value. Wildcards are supported. You can also click on any of the lists of values in the dashboards to filter on that value.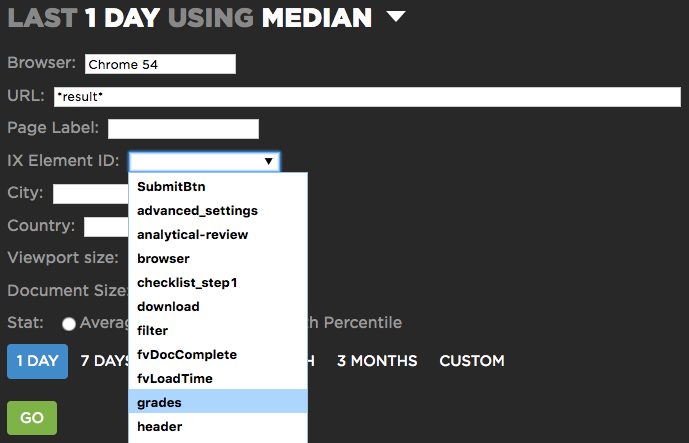 Take LUX for a test drive by going to the LUX demo account. More information, including an FAQ and API, can be found on the LUX features page.
If you'd like to signup for LUX, head over to our pricing page and fill out the signup form. We look forward to helping you create fast, joyous experiences for your users.
comments powered by