Faster test agents and more regions
TUESDAY 6TH OF FEBRUARY 2018
We're kicking off 2018 with a bang and a donut. We've been busy preparing all-new faster test agents and they're now available for you to switch to – at no extra cost!
Go to your Settings to switch to faster test agents.
Faster agents
All our agents now run on much faster AWS C4.Large instances, which better approximate current desktop browsers. We've also switched to the latest WebPageTest agent running on Linux.
How much faster? 20-30%
When you switch to the new agents, some of your metrics will get 20-30% faster, so pick a time to switch that suits your team. In between projects or the start of the month are good times to set a new baseline.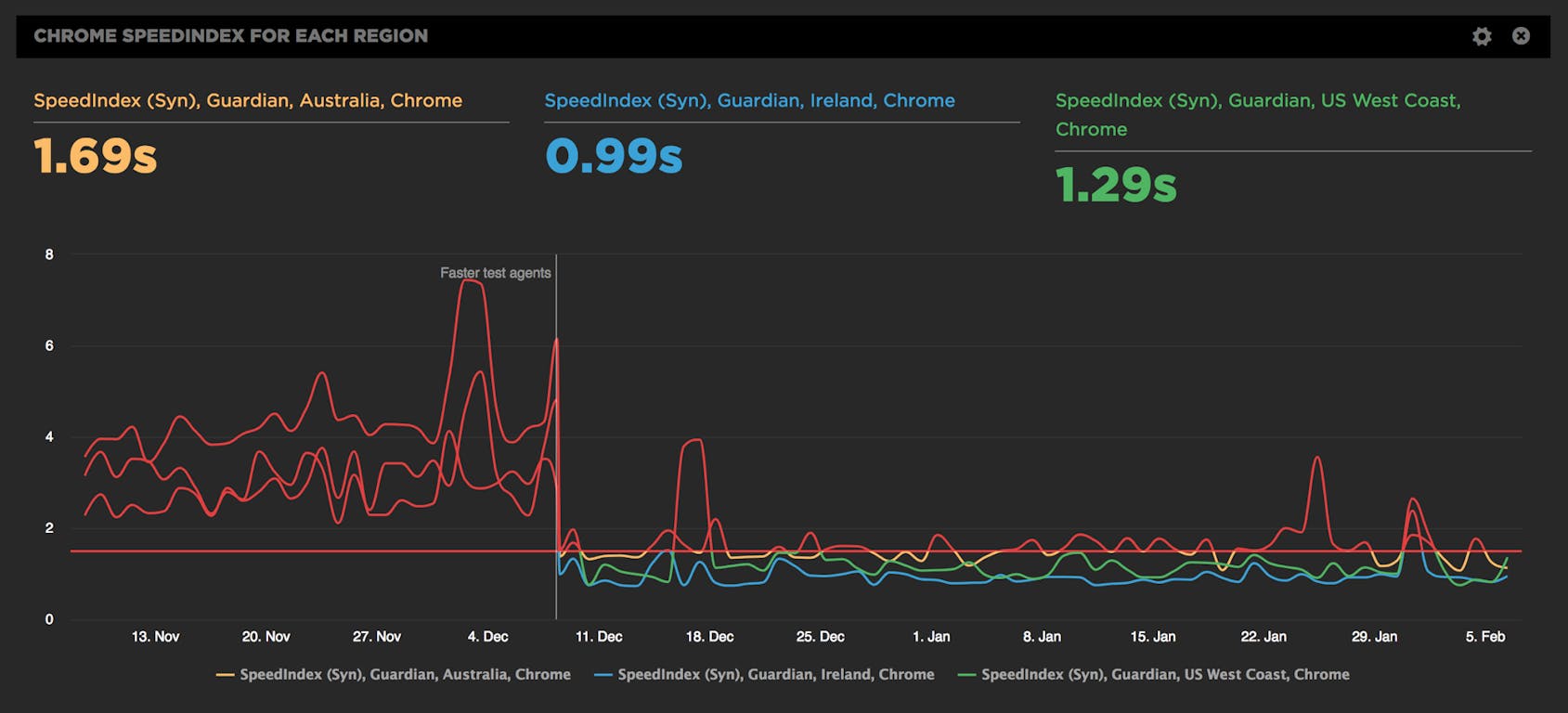 More regions
We've added four new regions you can run your tests from. Hello… India, Canada, England, and Korea!
CPU throttling
SpeedCurve now supports CPU throttling, so you can be faster and slower at the same time! Prepare for the next billion people coming online with sloooow emulated mobile devices.
See ya Safari!
Safari is awesome – but not the version on Windows that's been dead in the water for a few years now. We're dropping support for Safari on Windows. When you switch to the new agents, it will go poof and disappear from your settings.
Tweak your perf budgets
With your metrics changing 20-30% now's the perfect time to review your performance budgets and alerts. To help, we've added performance budgets to all Favorites charts. This means you can see the data you're setting a budget for as you create the budget!
Celebrate your perf culture
Time to gather the team and share what's new in SpeedCurve. While you're together, Tammy has some awesome tips on strengthening your performance culture.
comments powered by